This guacamole recipe could not be made without avocados. The avocado although savory like a vegetable, but botanically a fruit – dates to between 7,000 and 5,000 B.C., and is native to south-central Mexico.
What are the Primary Ingredients of Guacamole?
The ingredients of the guacamole recipe include, ripe avocados, tomatoes, onions, and seasoning are included in most versions.
Also, to prevent the avocado from browning you should add, lemon or lime juice. Other common ingredients include fresh chilies, garlic, cumin, and cilantro.
How to store leftover Guacamole
Don't let your guacamole go to waste! If you're cooking for yourself or a small gathering, make sure to store your leftovers properly. Cover the top with plastic wrap and press it directly onto the surface of the guacamole to prevent air from getting in.
Then place it in an airtight container and put it in the fridge. Your guacamole will stay fresh for up to three days. Get creative and use those leftovers for tacos, burritos, or even breakfast toast!


Guacamole Recipe
Guacamole is a dip made with well ripe avocados, mixed with other additives such as pepper, salt, tomato, onions, and generally seasonings to an individual's preference
Print Recipe
Pin Recipe
Rate Recipe
Equipment
1 medium bowl with a lid

1 potato masher

1 knife

1 wooden or serving spoon

1 large bowl
Ingredients
1

medium tomato

peeled

2

ripe avocados

green skin or black skin (about 3 lbs)

4

tbsps

finely chopped

canned green chile peppers

½

cup

finely chopped onion

1½

tbsps

white vinegar

1

tsp

salt

½

tsp

pepper

Cauliflowerets

Celery sticks

Carrot sticks
Instructions
In a medium bowl, crush the tomatoes with a potato masher.

Peel the avocados, halve crosswise, and be sure to remove the pits. Then you should slice the avocados and place into the crushed tomatos. Continue to crush with the tomato until it is well blended.

Add the onion, pepper, salt, vinegar, onion and chili peppers. Make sure the mix this mixture well.

Cover and refrigerate this mixture until it is well chilled for about an hour to an hour and a half.

Now prepare celery, carrot sticks, and the cauliflowerets. Place in a bowl of salted water and refrigerate until it is well chilled.

Serve the Guacamole in a bowl surrounded by the drained vegetables.
Nutrition
Nutrition Facts
Guacamole Recipe
Serving Size
2 Tablespoons
Amount per Serving
% Daily Value*
* Percent Daily Values are based on a 2000 calorie diet.
What Does Guacamole Taste like?
The Avocado itself is relatively mild and bland, so guacamole gets much of its flavor from the items added to the guacamole recipe.
Wow, this recipe besides being fun and a breeze to make, was also so delicious. I for one definitely never cared for avocados until I tried this guacamole recipe dish. Now it is one of my family and friends' favorite recipes for me to make for them.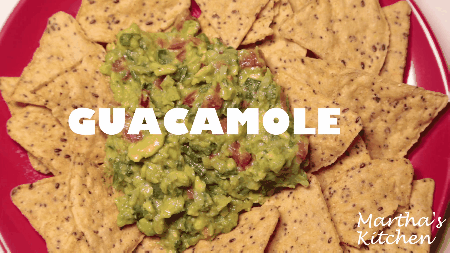 So please do not turn up your cute little nose and say no, until you have tried it, however, once you try it, you may love it as much as I now do. so please leave me a comment below after trying this recipe, so I can get a feel of what you like or do not like about this guacamole recipe.